The authors on your blog will shine like stars.
Starbox is the Author Box for Humans. Professional Themes to choose from, HTML5, Social Media Profiles, Google Authorship
Go toYou're covered by our "For Humans" guarantee.
You're covered by our "For Humans" guarantee.
With NO coding or complicated menus, whatsoever, you'll set your Author Box in a matter of minutes, and since we took a lot of care regarding coding, it will work well and you won't worry about that.
Beauty and Trust through Design
Humans look at beauty more than anything else (as you most probably already know, men and women alike). That's why you'll get an Author Box that's gorgeous to look at and it makes your readers click all the way through to see more about the Authors.
Your WordPress will look professional
Now, if you have just yourself as an Author on your site, or a super-star team of Authors, you'll love Starbox. You can choose from the professionaly built themes and landscaping. If you are the super-star type, or want to boost social proof, place your Author Box on top of the page, so that your Human readers will know that they're reading stuff that a real awesome person has written. You want the classy, bottom-of-the-page Author Box? You can choose that one as well. And if your star Authors want different things, satisfy their needs by allowing them to place their Author Box at the top or bottom, with the default theme, or a better looking one. You can make each of them shine in their own way.
100% awesomeness.

Show off your authors

NO coding or complicated menus
OUR TEAM - powered by Squirrly
Starbox is built with Love by the team of Squirrly.co , the makers of Squirrly SEO Plugin and ContentLook
Seasoned Entrepreneur, Content Marketing Trainer. Loves Archery, Writing, Coffee and Wine. VIP in the Delivering Happiness Movement. Advisor to a few startups, helps startup communities.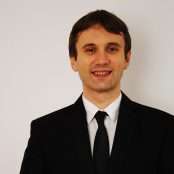 Calin Vingan
CTO and Creator of Starbox
Started several IT Companies, 2 of them with Florin. Had the most successful e-billing software in Romania in 2007 and the best-selling internet cafe software. Loves Nike+ and has a good score on it.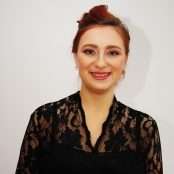 Andreea helps us stick to our Core Values of Delivering Happiness to our Customers, and is the brains and heart behind our Social Media operations. She loves Carcassonne and music.
She's the amazing talent behind all of the cute Squirrels you'll see on our site, social media channels and other content. A great graphic designer. She also does freelance work. Loves papercrafts
Happily typing great stuff for our site and our customers. Helps with business development and is on her way to becoming the COO of the company. Loves Super Mario games, Eeyore and having a great time with friends.
Teo is our SEO Expert and she helps us keep our software always white-hat and up-to-date with the latest changes. Loves playing Ligretto.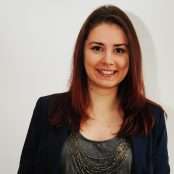 Ana Dârstaru
Chief of Customer Service
Ana has a strong sense of pragmatism and realism. Aside from the articles she writes for our lovely clients, she also loves testing new beauty products, and is obsessed with Pulp Fiction.
Sorel Nagy
Product Developer
Andra Miclaus
Content Strategist
Irina Pogor
Content Writer
Rares Papita
Chief Happiness Officer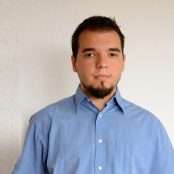 Lucian Nertan
VP of Agency
PAULINE CABRERA
A twenty-something internet savvy + night owl based in Ontario. Passionate about web design, HTML/CSS, beautifying things and internet marketing
Sarah Arrow
Sarah Arrow started blogging to save a business and it worked! She created her first blogging challenge back in 2007. She's been internationally recognised as a top content marketer, Forbes and MSN list her websites as top ones, and she's the author of many quick start marketing guides.
Kim Doyal
Podcaster, Business Coach and WordPress fanatic. Full time online entrepreneur, information junkie and Mom. I live by the motto of "If it's not fun I'm not doing it".